HVAC Construction notices
SPontaneous Events
Monday, February 15, 2016 23:59 – 23:59 | sp-housecup-coord [at] mit.edu
Organize a SPontaneous event and receive a $20 reimbursement: Pick a group activity, email/invite the corresponding igroups at least 1 hour before the event. Submit reimbursement requests with an itemized receipt (tax exempted) and proof of payment to the allocation ID: 50554. Don't forget to cc your igroup emails to sp-interhall-coord@mit.edu!
February House Meeting
Tuesday, February 16, 2016 20:00 – 21:00 | MP Room | spec [at] mit.edu
The meeting agenda is: - Voting on Spring Budget Cycle - Voting on Bylaw Amendment for Social / Orientation Chair - Proposal for Bylaw Amendment for Hall Council Election - Trustee Nomination (send your nominations to spec@mit.edu) - 360 Feedback for SPEC - Service Awards and Shout-Outs - Upcoming events - Open floor and dessert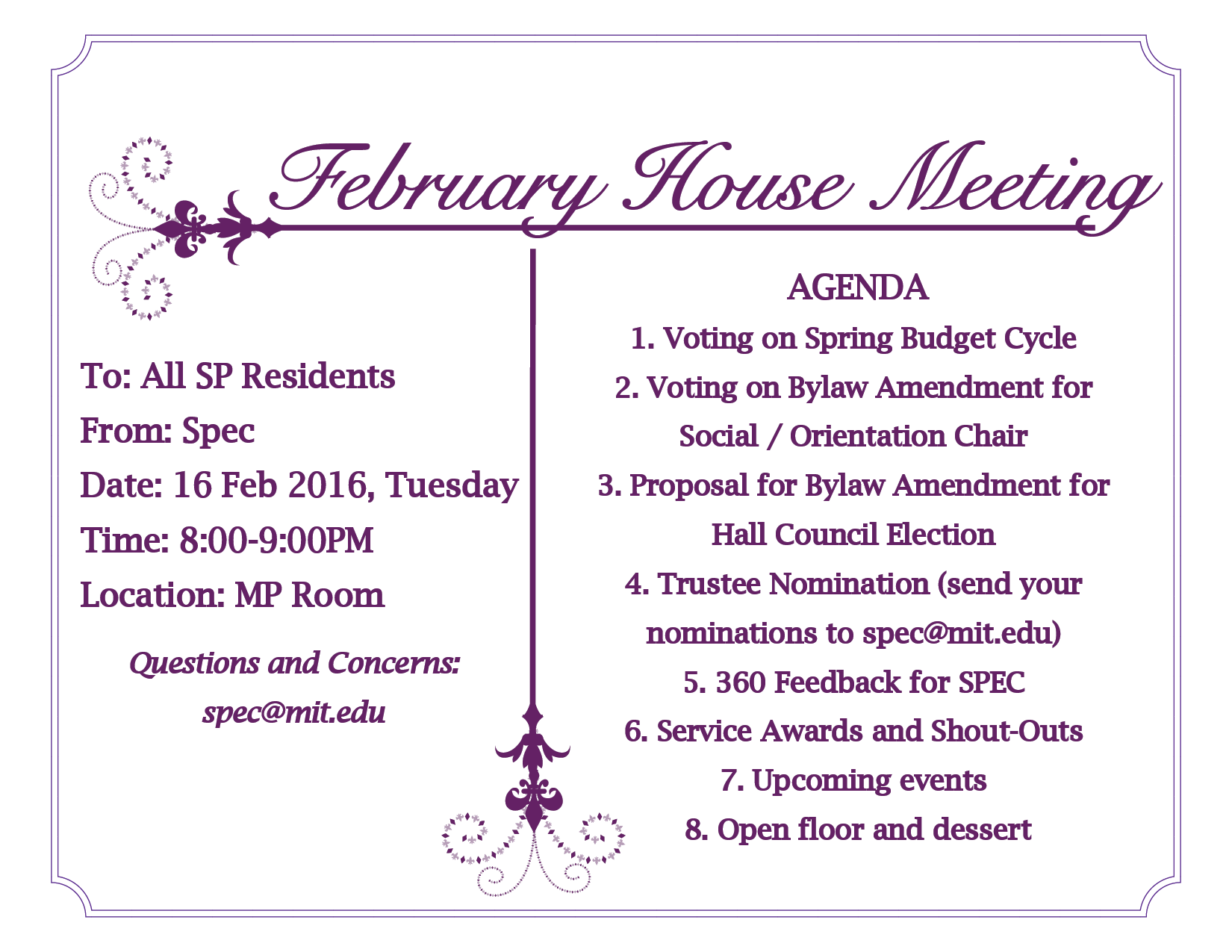 February Brunch
Sunday, February 28, 2016 12:00 – 13:00 | SP Mark Multi-Purpose Room | sp-brunch-chair [at] mit.edu
Come enjoy SidPac's monthly Sunday brunch! We'll have our usual array of delicious brunch food. Bring your own plate and utensils to help keep SP green. As always, prep is from 8am to 2pm–– come at any time to help out, and skip the line!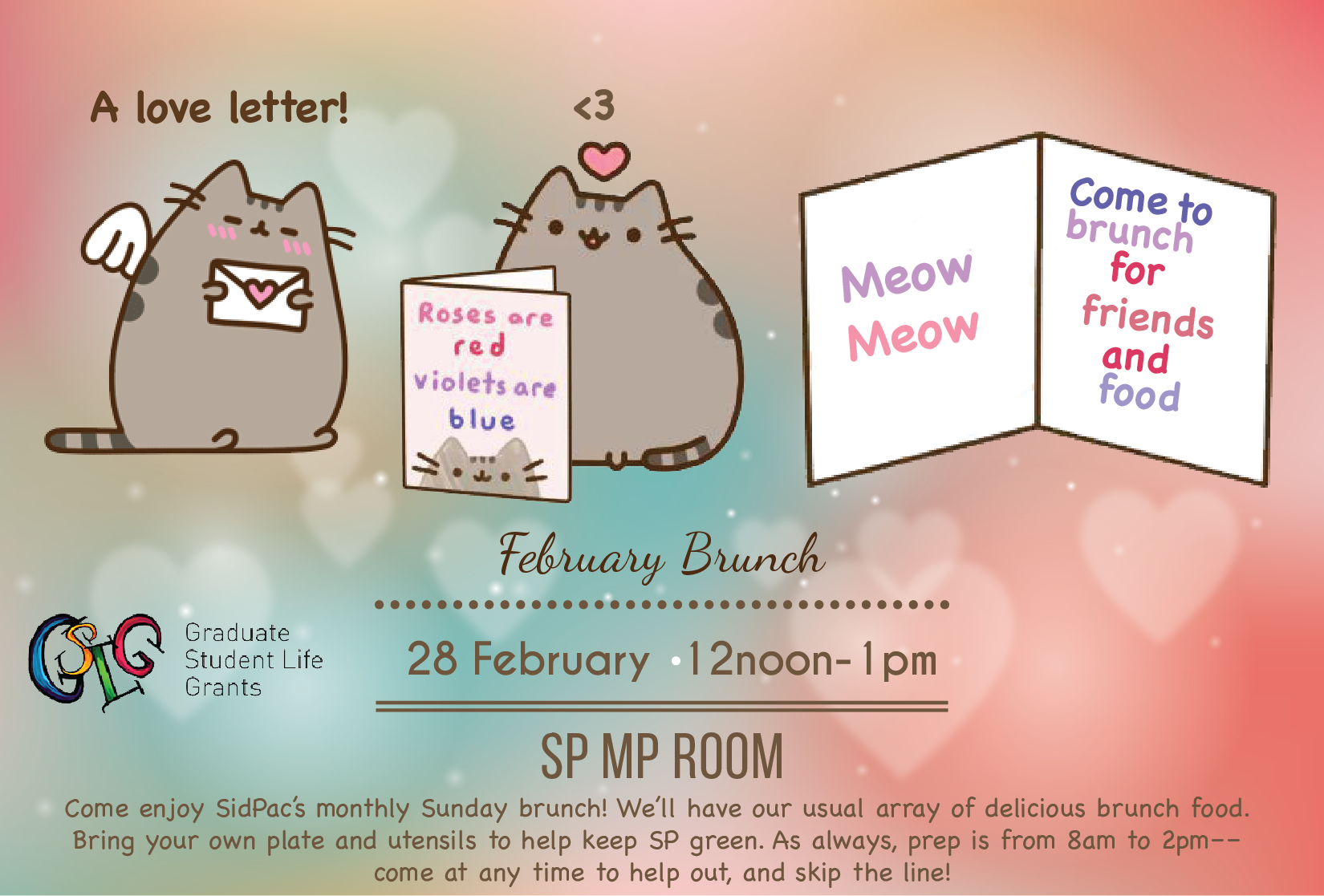 88th Acadamy Awards Ceremony
Sunday, February 28, 2016 18:30 – 23:59 | MPR | sp-social-chair [at] mit.edu
Come watch the Academy Awards ceremony and participate on the pool! If you get the most awards guesses right, you win a prize!