SP Helpers
Go here to sign up to hear about ways you can help out at SP!
The MIT SP Graduate Student Dinner Seminar Series
The MIT SP Graduate Student Dinner Seminar Series provides the institute wide platform for students to communicate their research and passion to a large audience outside of their own field, in low-pressure, diverse, inclusive, and collaborative environment.
For detailed information, see the website or follow our Facebook page.
SP IAP Movie Series
Sunday, 6 January 2019 18:00 — Sunday, 27 January 2019 22:00 | 5th Floor TV Lounge | sp-hallchair [at] mit.edu
Join us for a special IAP edition of the SP movie series. We will be watching The Lord of the Rings trilogy over the course of three Sundays: January 6: The Fellowship of the Ring January 13: The Two Towers January 27: The Return of the King Whether you are a longtime fan of the series or have never seen it before, we hope to see you there! Dinner served at each event.
January House Meeting
Tuesday, January 22, 2019 20:00 – 21:00 | MP room | sp-sysadmin [at] mit.edu
January House Meeting! All residents are welcomed!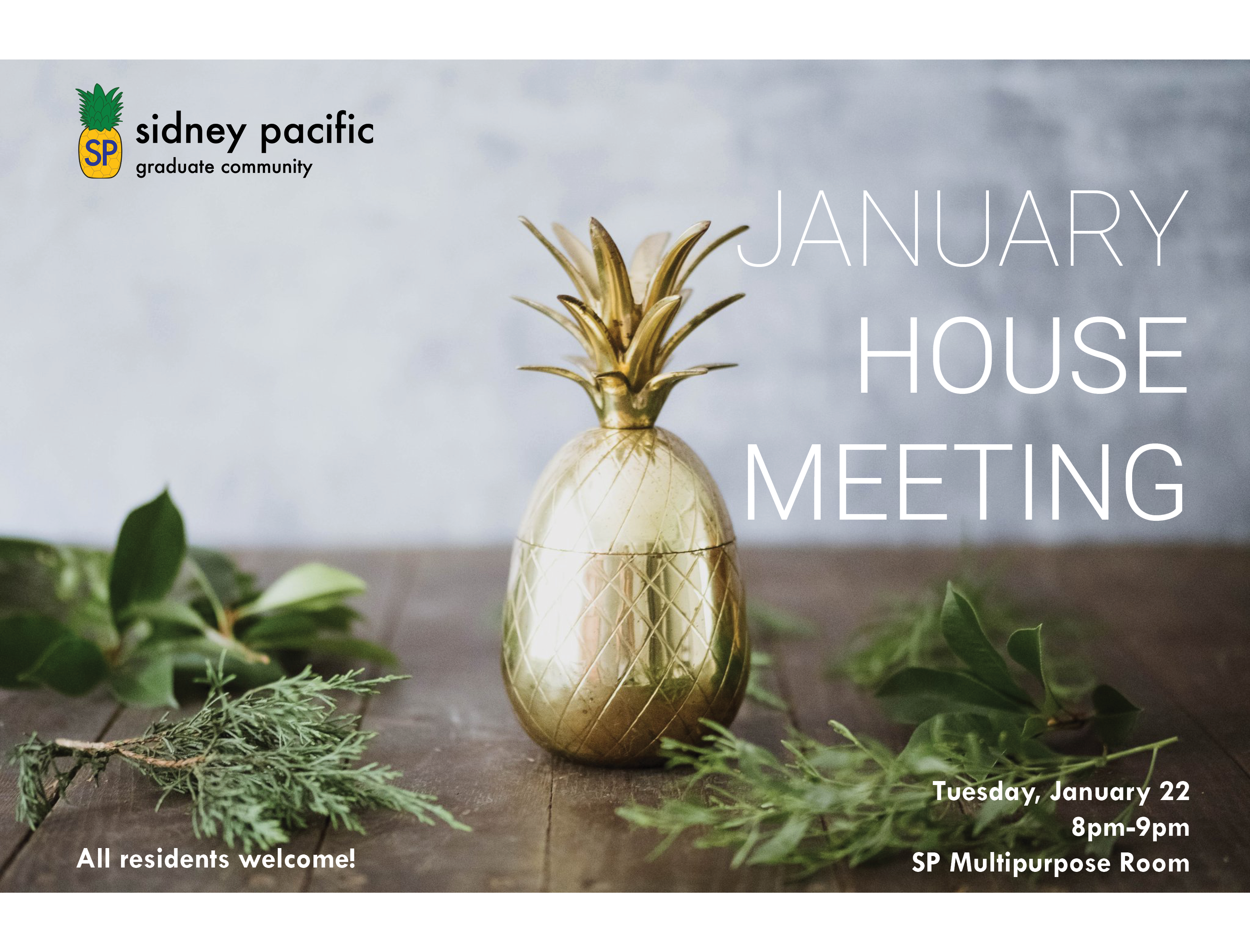 Queer Movie Night
Friday, January 25, 2019 | Multi-Purpose Room | acarney [at] mit.edu
Come join us for another night of positive queer movies! we're watching beach-themed movies, "That's Not Us" and "Liz in September," to distract from the miserable cold weather. There will be food and cake!
IAP Brunch
Sunday, February 3, 2019 12:00 – 14:00 | MP Room | sp-brunch-chair [at] mit.edu
IAP Brunch is happening on February 3 from 12-2pm in the multipurpose room. There will be incentive for people that bring their own plates and utensils (able to enter 5 min early).