SP Helpers
Go here to sign up to hear about ways you can help out at SP!
MIT Grad Student Dinner Seminar
This series provides an institute wide platform for students to communicate their research and passion to a large audience outside of their own field, in low-pressure, diverse, inclusive, and collaborative environment.
Click here for more info or follow our Facebook page
SP Summer Movie Series: Jurassic Park
Sunday, June 2, 2019 18:00 – 21:00 | 5th Floor TV Lounge | ocfiebig [at] mit.edu
Join us for the SP movie series! This summer's theme is "The Music of John Williams". We'll be kicking off the series with Jurassic Park. Pizza provided at each event!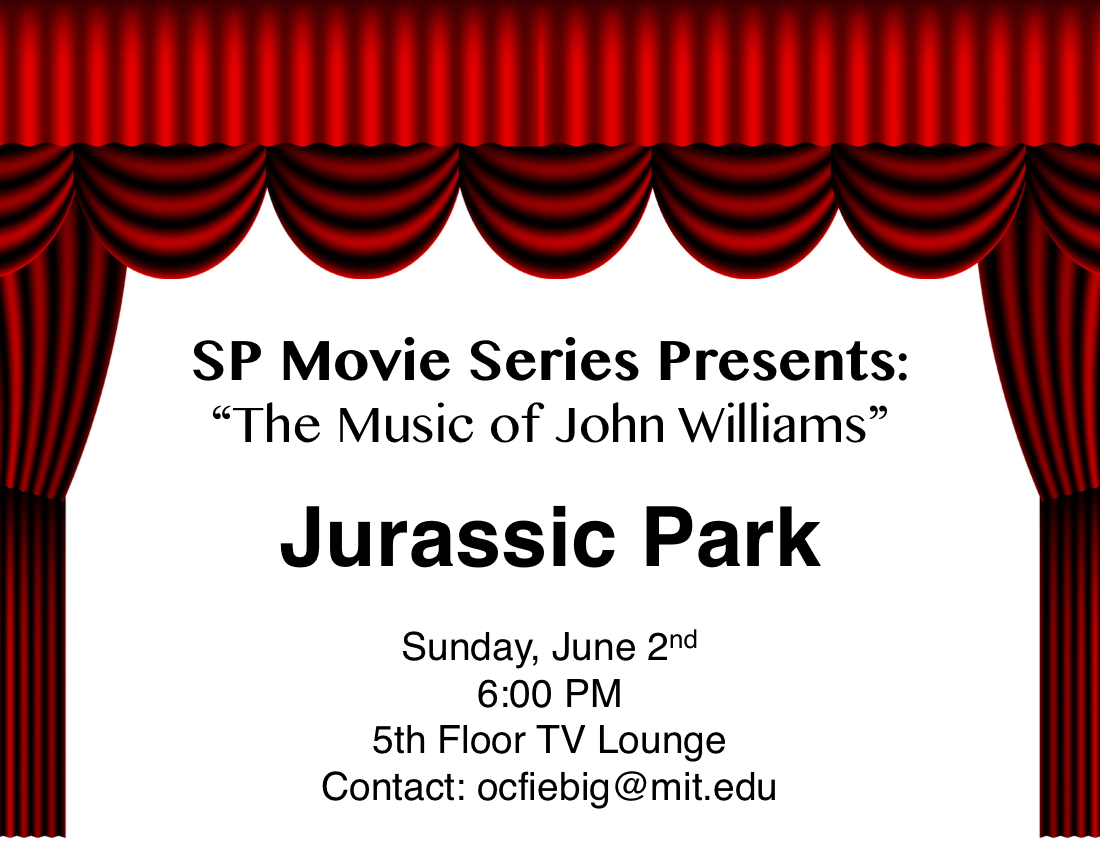 June Brunch
Sunday, June 2, 2019 12:00 – 14:00 | MP Room | sp-brunch-chair [at] mit.edu
Join us for the SP June Brunch! As a reminder, please bring your re-usables (plates, forks etc) in order to enter the 5 minutes early line. We will also be doing surveys for preparation of our funding reports.