SP Helpers
Go here to sign up to hear about ways you can help out at SP!
Plant Decoration Coffee Hour
Wednesday, February 22, 2017 21:00 – 23:00 | SP multipurpose room | sp-plants-chair [at] mit.edu
A coffee hour where you get to see, learn about, decorate Plants in SP! Do you want to give your plant friends a name?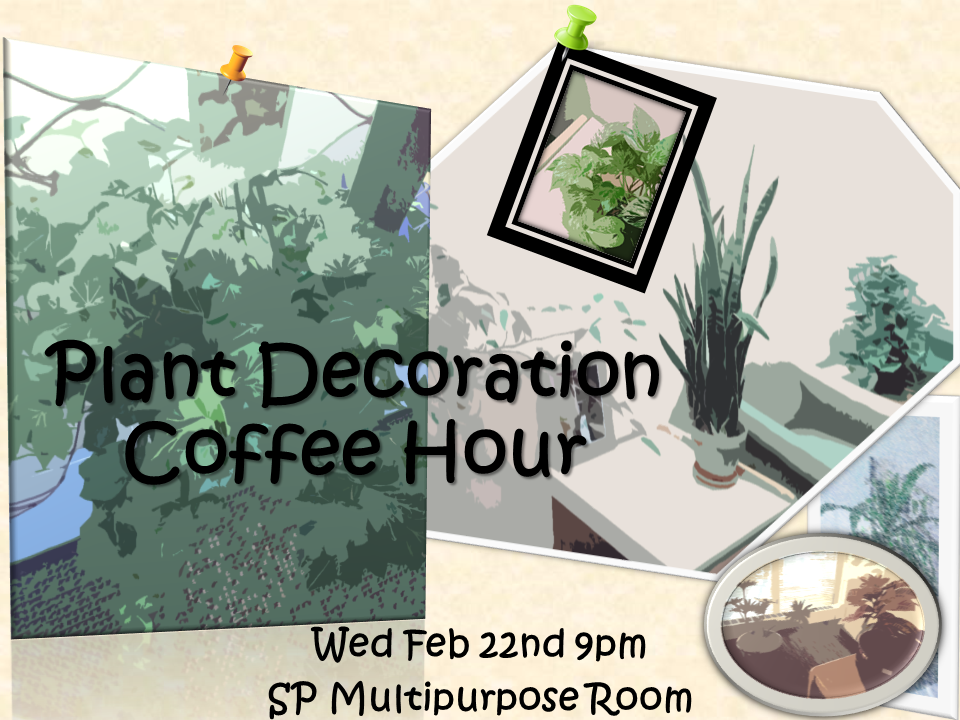 Whole-y Cow: Sizzling Liver Cooking Class
Saturday, March 4, 2017 16:00 – 17:30 | MPR Kitchen | mitbeef-cowncil [at] mit.edu
Mmmm.....beef. Who knew that that succulent chewiness and mouth-watering flavor could be had so cheaply and easily. Come join mitBEEF as we teach you how to turn "nature's multivitamin" into a gourmet meal better than anything you've had at ten times the price. Today's menu? Bacon-wrapped liver and mushrooms and All-American Roast Beef. Seats are limited, so get your ticket now! (https://www.eventbrite.com/e/whole-y-cow-sizzling-liver-cooking-class-tickets-31982550670?aff=es2) This event is run by mitBEEF. Sponsored by the Office of the Dean for Graduate Education and by Sid-Pac.
Volunteering at CASPAR Annual Fundraiser
Thursday, March 23, 2017 16:30 – 20:00 | Courtyard Marriott on Memorial Drive | sp-outreach-chair [at] mit.edu
There will be CASPAR annual fundraiser on March 23 (Thur) from 4:30-8:00pm. We need approximately 15 volunteers to help with registration and during auction. If you need to leave early, that is perfectly fine, and you can come a little late as well. It will be really fun! Please RSVP at https://goo.gl/forms/jh12UbTaDd5h8W7p1