New Residents: Update your account information here!
HVAC Construction notices
The HVAC construction project is now over. For building maintenance issues, please email the house manager. For questions regarding housing, please email graduate housing at graduatehousing[at]mit.edu.
Mail: Please update your address to your new apartment after moving to insure timely reception of mail.
SP Helpers
Go here to sign up to hear about ways you can help out at SP!
VP of Resources Nominations Open
Nominations are open for VP of Resources! Current residents are eligible to submit nominations and/or be nominated.
Submit nominations to: sp-nominations@mit.edu
SP Welcome Social
Thursday, August 25, 2016 18:00 – 19:30 | sp-hallchair [at] mit.edu
Come on down for ice cream, fruit and a variety of other snacks and also meet new SP residents.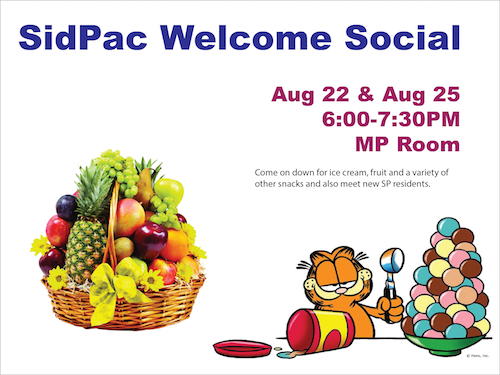 Sidney-Pacific Dance Party
Friday, 2 September 2016 00:00 — Saturday, 3 September 2016 00:00 | MP room | sp-social-chair [at] mit.edu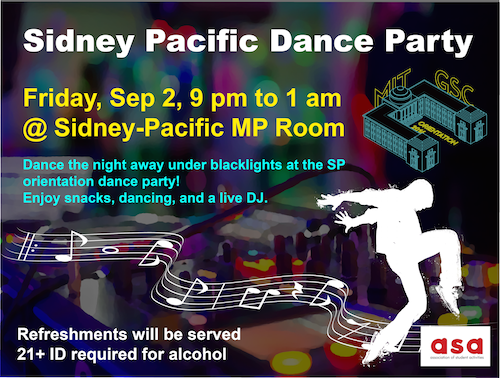 Orientation BBQ
Sunday, September 4, 2016 17:00 – 20:00 | SP Courtyard | sp-social-chair [at] mit.edu
You're invited to Sidney-Pacific's largest BBQ of the year, featuring burgers, hot dogs, watermelon, and a variety of tasty veggies! The quantities will be outrageous; the quality, sublime. There's no better place to make new friends and get free food! The BBQ will go from 5 PM - 8 PM on Sunday, 9/2, in the S-P Courtyard. Our address is 70 Pacific St. Cambridge, MA 02139. Valid 21+ ID required for alcohol.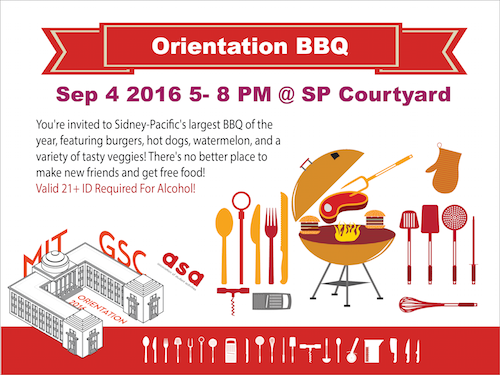 Apply to be a Hall Councilor
Tuesday, September 6, 2016 23:59 – 23:59 | sp-trustees [at] mit.edu
Apply to be a Hall Councilor in one of the open positions.
Costco and Target Shopping Trip
Sunday, September 11, 2016 11:00 – 16:30 | SP Lobby | sp-hallchair [at] mit.edu
The shopping trip will offer free transportation from SP to Costco and Target. A great way to save money on household items, bulk groceries and electronics. Signup required by September 8th.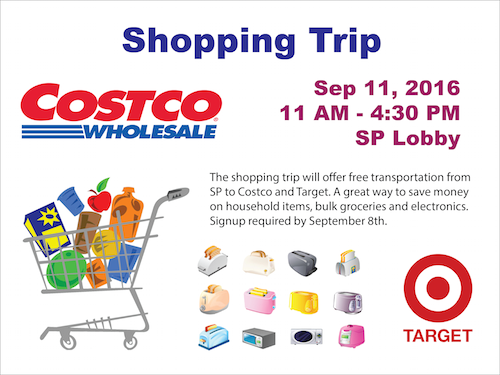 Shopping Trip to Wrentham Outlets
Saturday, 17 September 2016 00:00 — Saturday, 17 September 2016 00:00 | SP Lobby | sp-hallchair [at] mit.edu
The shopping trip will offer transportation from SP to Wrentham Outlet Malls. A great way to save money on buying clothes and electronics at discount shops. Signup required by September 14th. 10 dollar tickets (discounted from 45 dollars)