SP Helpers
Go here to sign up to hear about ways you can help out at SP!
Queer Movie Night: World AIDS Day
Friday, December 1, 2017 | Seminar room | acarney [at] mit.edu
It's time for another Queer Movie Night - the next in our continuing saga of fabulousness! This one is on Friday, December 1st at 8pm in the seminar room. Not coincidentally, December 1st is World AIDS Day, and all of the movies are on that theme. We'll watch RENT, The Lazarus Effect, and How To Survive A Plague. These are not sad movies, though. Each one of them embodies hope, triumph, and dignity.
Cook for CASPAR
Saturday, December 2, 2017 15:30 – 18:00 | CASPAR homeless shelter | sp-outreach-chair [at] mit.edu
Join your fellow grad students in cooking for our neighbors at the CASPAR homeless shelter. We will make a full dinner from scratch and serve 100 patrons & staff of the shelter. Priority will be given to graduate students, but all MIT affiliates and their significant others will be considered. RSVP: https://tinyurl.com/deccaspar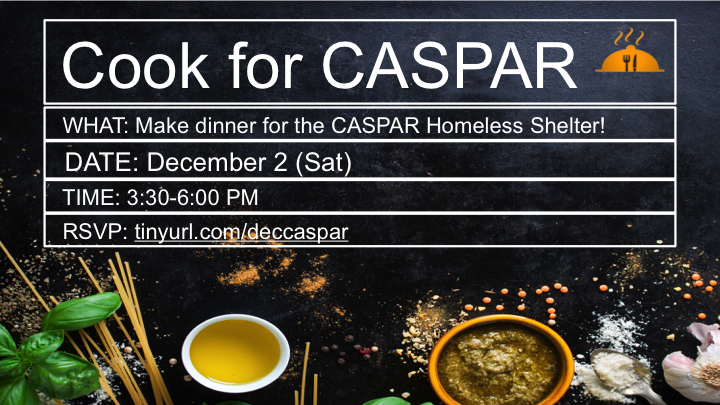 SP December Brunch
Sunday, December 3, 2017 12:00 – 14:00 | SP MP Room | sp-brunch-chair [at] mit.edu
Come enjoy great food and company at Sidney Pacific's December Brunch on Sunday, Dec 3 at 12 pm in the MP Room @ SP! Prep begins at 8 AM and helpers welcome anytime between 8 AM and 2 PM. Didn't wake up early? Come help us clean all the way till 2pm! Helpers get first dibs on food and goodies, so get there early to be a part of all the fun!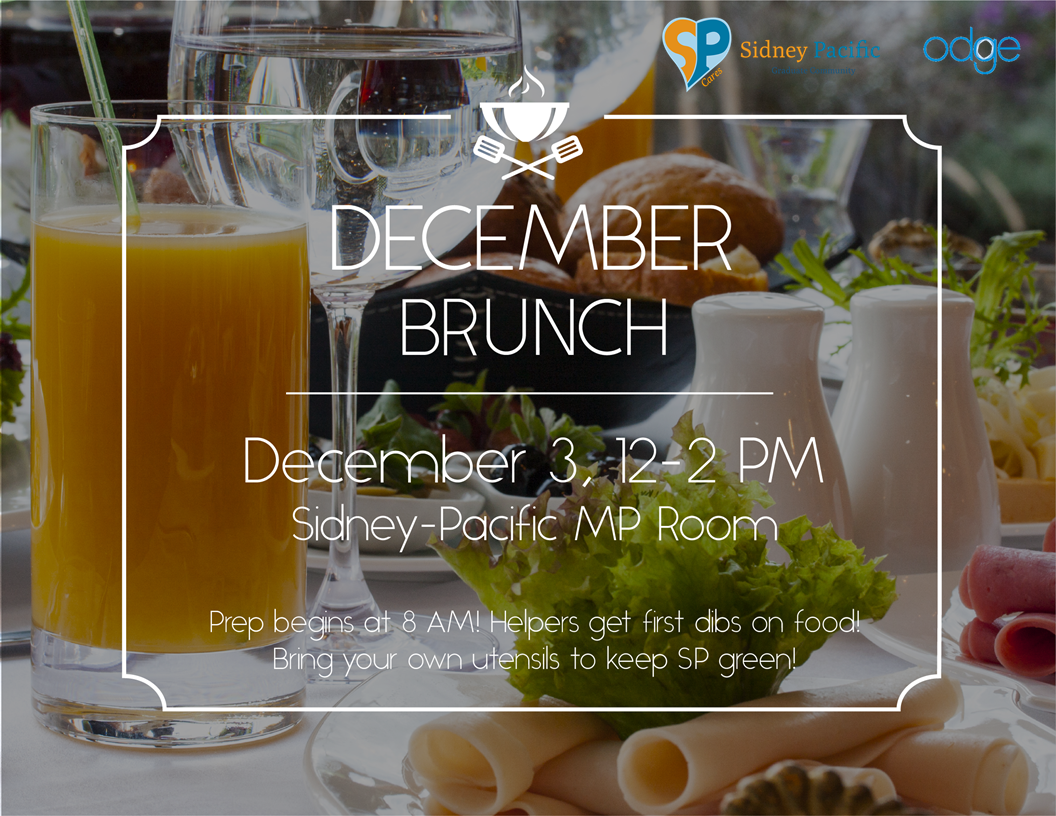 SP Outing to The Nutcracker
Wednesday, December 6, 2017 18:15 – 22:00 | Boston Opera House | sp-outing-chair [at] mit.edu
Join us for an SP outing as we go see Boston Ballet's annual holiday production of The Nutcracker! When: Wednesday, December 6th Time : Meet in SP Lobby at 6:15pm Where: Boston Opera House (we will take the T - Red Line to Downtown Crossing) Cost: $21 (subsidized for SP residents) Tickets are limited so RSVP on the SP website soon!