HVAC Construction notices
The HVAC construction project is now over. For building maintenance issues, please email the house manager. For questions regarding housing, please email graduate housing at graduatehousing[at]mit.edu.
Mail: Please update your address to your new apartment after moving to insure timely reception of mail.
SP Helpers
Go here to sign up to hear about ways you can help out at SP!
VP of Resources Nominations Open
Nominations are open for VP of Resources! Current residents are eligible to submit nominations and/or be nominated.
Submit nominations to: sp-nominations@mit.edu
Officer and Hall Councilor Applications
SP Dineout
Monday, 29 August 2016 00:00 — Monday, 31 October 2016 00:00 | Local Restaurants | sp-interhall-coord@mit.edu [at] mit.edu
Dine out with your apartment mate or immediate neighbor for those in efficiency, and get reimbursed from SP up to 12 dollars per person! We can also help pair you with your next-door neighbor. Email us at sp-interhall-coord@mit.edu for any questions. Advance signup required at https://goo.gl/forms/EuxY54238fe6Zizf2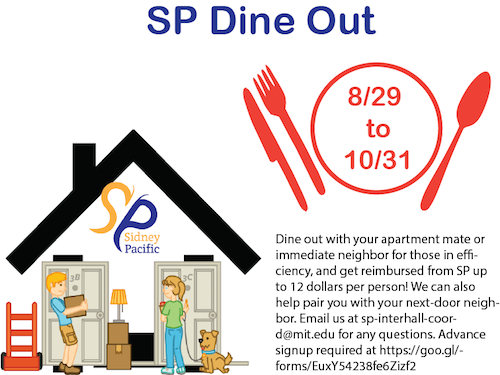 September House Meeting
Tuesday, September 27, 2016 20:00 – 21:30 | MP Room | sp-president [at] mit.edu
The September house meeting (a meeting of the entire house government) will be held in the MP Room on September 27th (Tuesday) at 8PM. The house meetings are an opportunity to see some of the procedural details that keep SP running and to meet members of the house government. All residents are invited to attend. The meeting agenda is: - Committee Updates - Public Service Announcements - Service awards/shout outs - Elections - Upcoming events - Open Floor - Dessert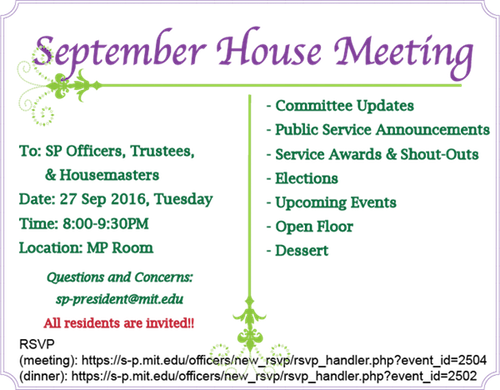 Boston Bruins SP Outing
Wednesday, September 28, 2016 17:30 – 22:00 | TD Garden | sp-outing-chair [at] mit.edu
Join us for an ice hockey outing as we go see the Boston Bruins play against the Detroit Red Wings. When: Wednesday, September 28th Time : Meet in SP Lobby at 5:30pm Where: TD Garden (we will take the EZRide bus from SP) Cost: $41 (subsidized) Tickets are limited so RSVP soon: https://goo.gl/forms/OeGn1WWWsjvfQ1XI3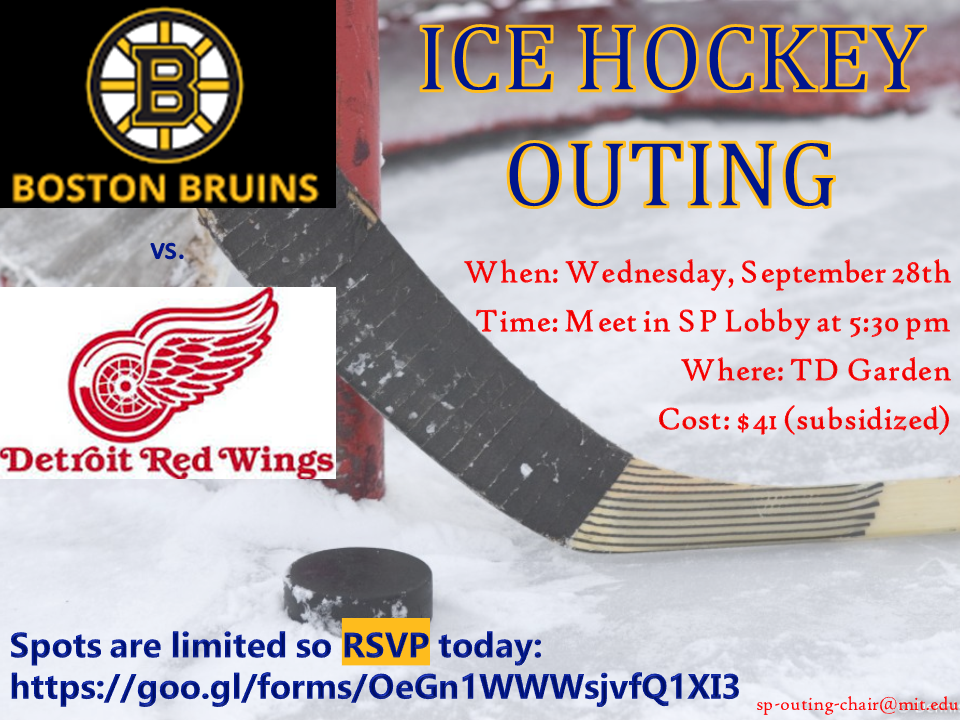 Officer Applications Due September 28th
Wednesday, September 28, 2016 23:59 – 23:59 | sp-president [at] mit.edu
Apply NOW to be a Sidney-Pacific officer and/or Hall Councilor! (https://s-p.mit.edu/apply) Officers don't just get to make friends, put on awesome events, and be part of a great team. They also work towards continuing status at SP, which follows from 2 years of satisfactory service in the house government. We're looking for candidates for the following offices: Arts Bikes Brunch Coffee Hour CoSI Environment Hall Councilor Floor 1 Inter-hall Coordinator Outreach Photo-file Publicity SPTV Web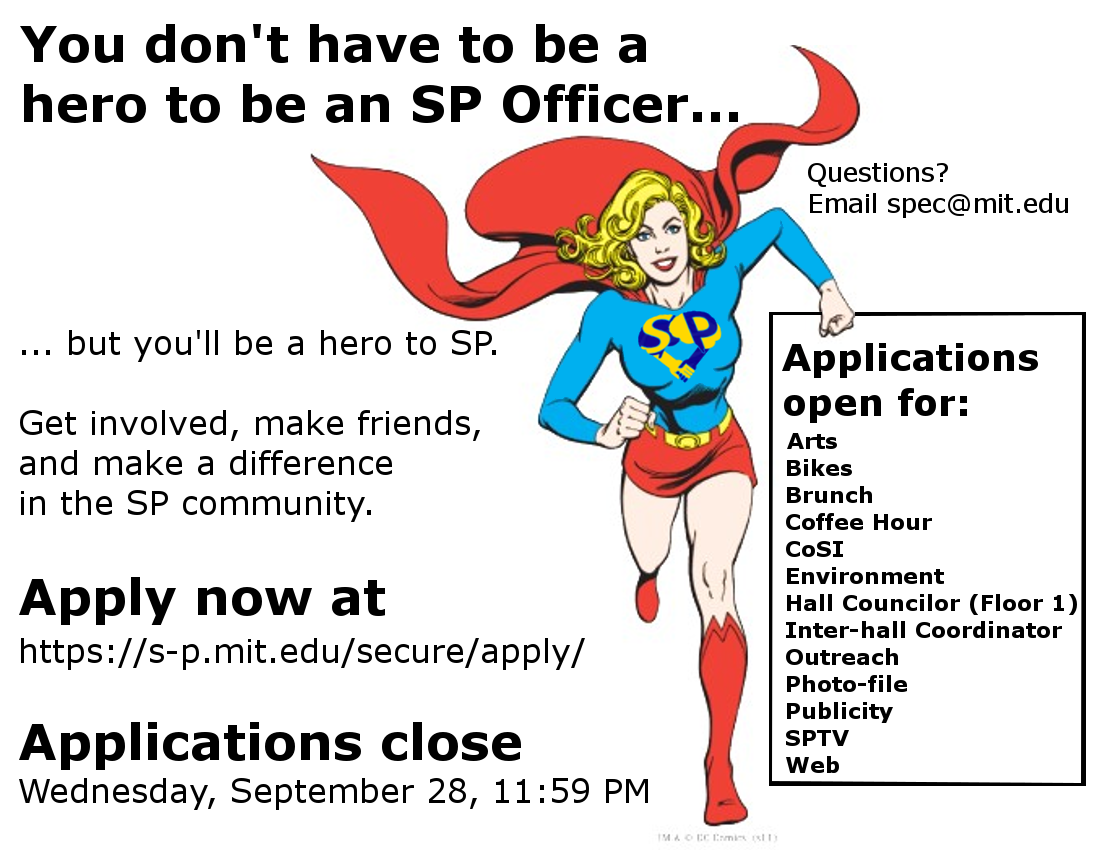 Jersey Boys SP Outing
Thursday, October 13, 2016 18:00 – 22:00 | Boston Opera House | sp-outing-chair [at] mit.edu
Join us for a Broadway outing as we go see Jersey Boys, the 2006 Tony, Grammy and Olivier Award-winning Best Musical. Tickets are limited. When: Thursday, October 13th Time : Meet in SP Lobby at 6 pm Where: Boston Opera House (we will take the T - Red Line) Cost: $23 (subsidized) Tickets are limited so RSVP soon: https://goo.gl/forms/NiVRMytZVub9quzr2