SP Helpers
Go here to sign up to hear about ways you can help out at SP!
Yoga
Monday, 28 August 2017 16:00 — Tuesday, 31 October 2017 17:00 | Multipurpose Room | sp-athletics-chair [at] mit.edu
Yoga for Sidney Pacific! Taught by Melanie Smithers from MIT Recreation.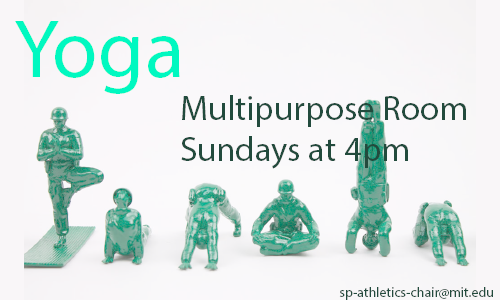 Zumba
Monday, 11 September 2017 20:00 — Tuesday, 31 October 2017 21:00 | Multipurpose Room | OWU if Multipurpose is unavailable | sp-athletics-chair [at] mit.edu
Zumba is a high-intensity cardio workout that involves dancing to music. Come meet new people and get a great workout at the same time! Taught by Liz Fuller from MIT Recreation.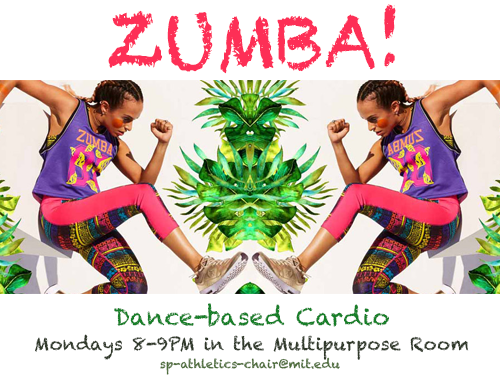 SP-CoSI Graduate Dinner Seminar
Tuesday, September 26, 2017 18:30 – 20:00 | Sid Pac MP Room | gaikwad [at] mit.edu
General Audience Graduate Seminar provides MIT students the venue for more scholarly and open interactions with their peers. Speakers > Lieutenant Commander Sjaak de Vlaming US Navy & MIT Naval Construction and Engineeering "Submarine Modular Construction" > Nicholas Triantafillou MIT Mathematics "Recent and Not-So-Recent Developments in Sphere Packing" > Patrick White MIT Nuclear Engineering "Understanding the Present and Future of Nuclear Power"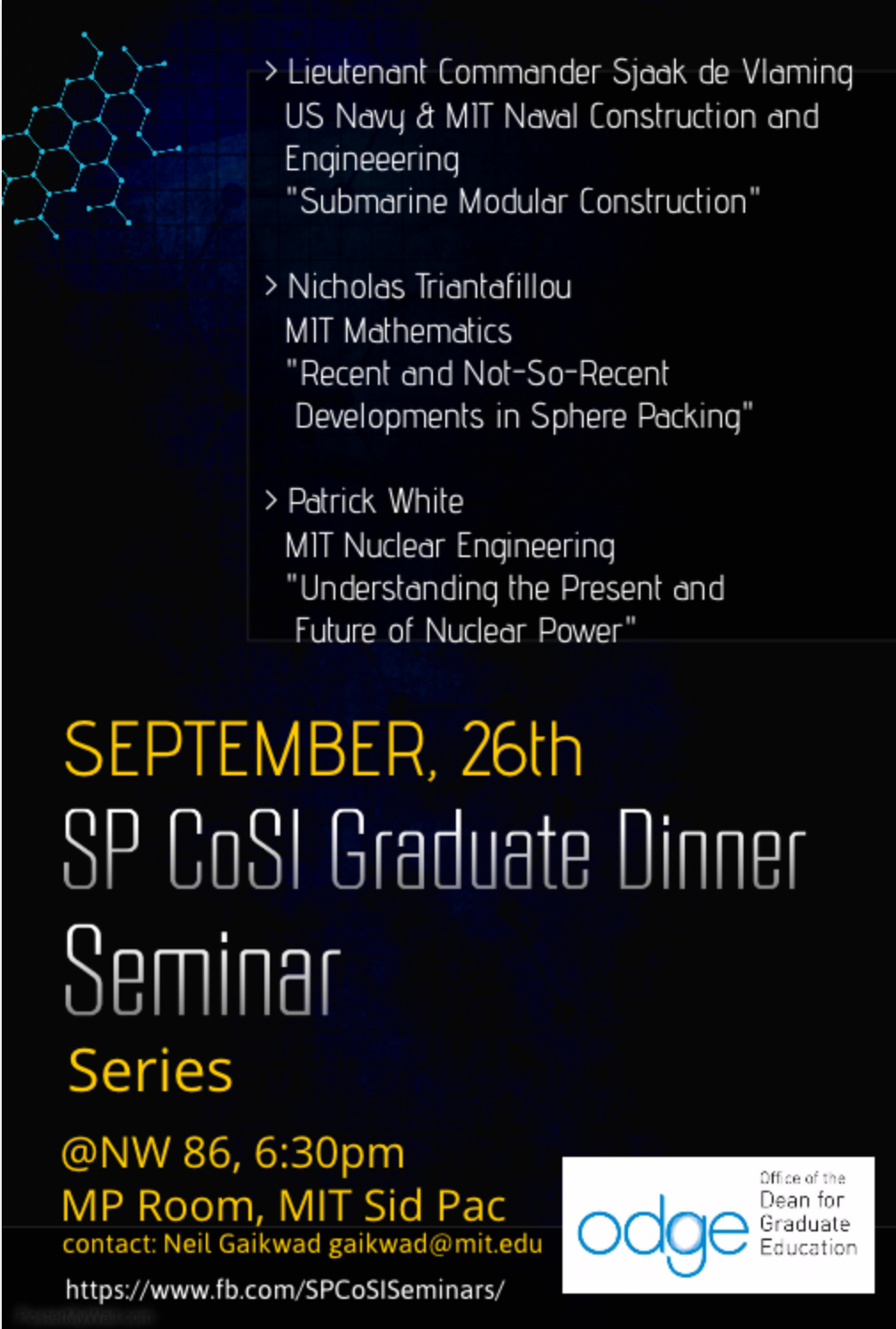 Open Doors Night
Friday, September 29, 2017 18:00 – 22:00 | Multiple residences in SP | sp-interestgroups-chair [at] mit.edu
Open Doors Night is a SidPac tradition in which participating residents literally open their doors to welcome all other residents. Hosts can serve food and drinks, play games, and organize activities--and if you're not hosting, you're highly encouraged to visit as many rooms as you can! Hosts can be reimbursed up to $20 for food and non-alcoholic beverages. Sign up at goo.gl/fPgSS8 by September 24th. Email sp-interestgroups-chair@mit.edu if you have any questions!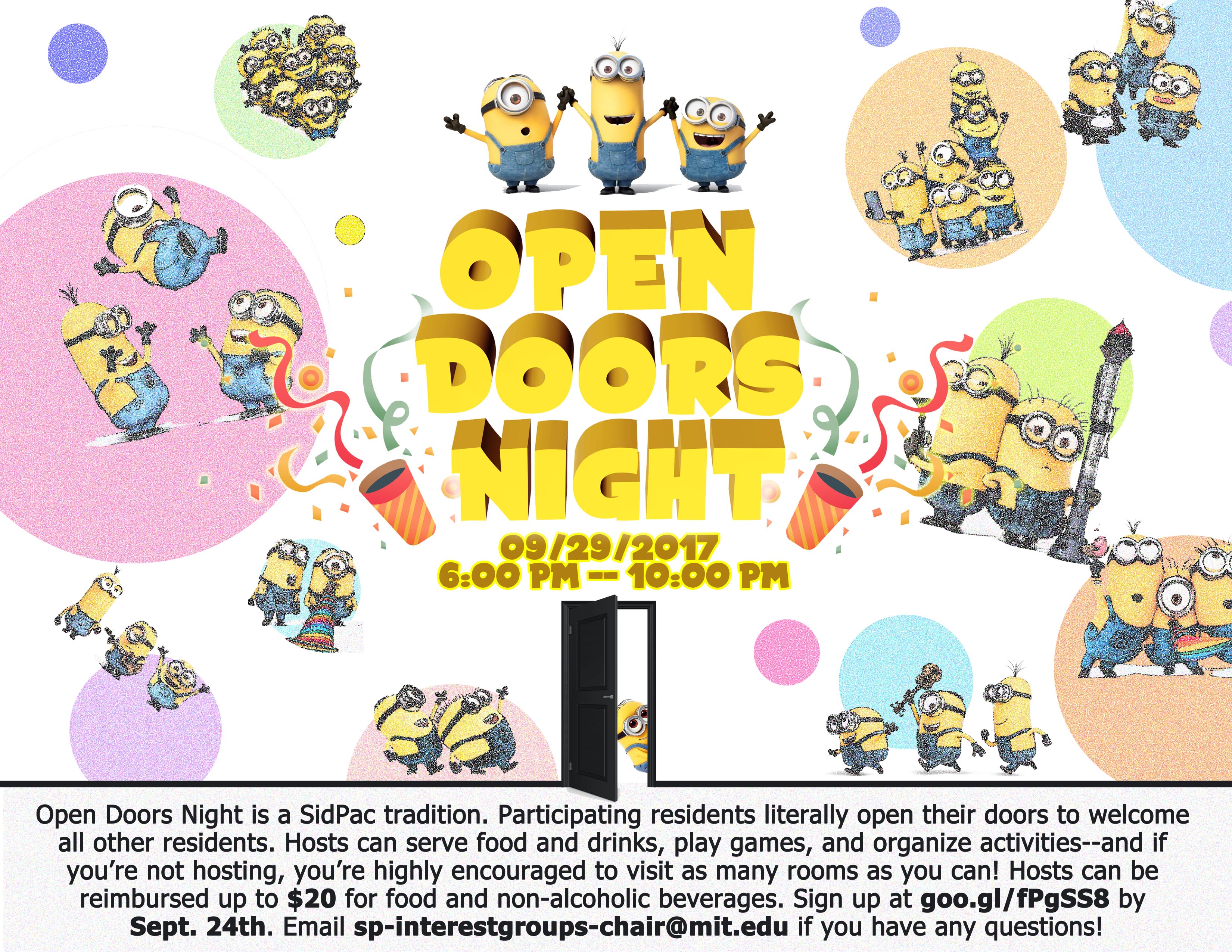 Budokon Yoga
Saturday, September 30, 2017 09:00 – 10:00 | Multipurpose Room | sp-athletics-chair [at] mit.edu
Budokon Yoga, established in 2001, involves movements from yoga, mixed martial arts and animal locomotion. The primary goal of this art is the awareness of mind-body connection by establishing fluidity of movement. For more information on the art, visit budokon.com.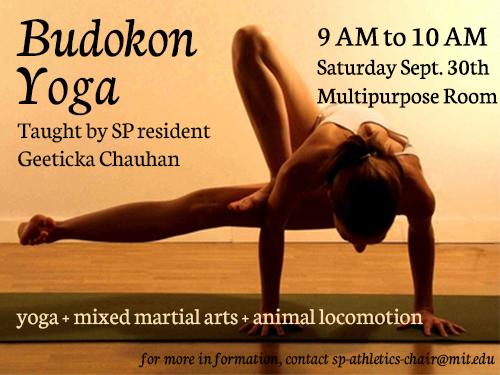 SP Cooking Seminar
Saturday, October 7, 2017 10:00 – 12:00 | MP Room Kitchen | nuriaj [at] mit.edu
Come COOK! Join us to learn some easy and healthy recipes :) In this first event: cook with beans and learn how to make "proper" Spanish Sangria.
RSVP: https://goo.gl/forms/V2C78MG95oiuQvuq2 (not required but highly recommended)