SP Helpers
Go here to sign up to hear about ways you can help out at SP!
Cook for CASPAR
Saturday, January 28, 2017 14:00 – 16:30 | Caspar, right across Ashdown (240 Albany St) | sp-outreach-chair [at] mit.edu
Join your fellow grad students in cooking for our neighbors at the CASPAR homeless shelter. We will make a full dinner from scratch and serve 70-90 patrons & staff of the shelter. Priority will be given to graduate students, but all MIT affiliates and their significant others will be considered. RSVP link: https://goo.gl/forms/FsCleylSePq7K1nI3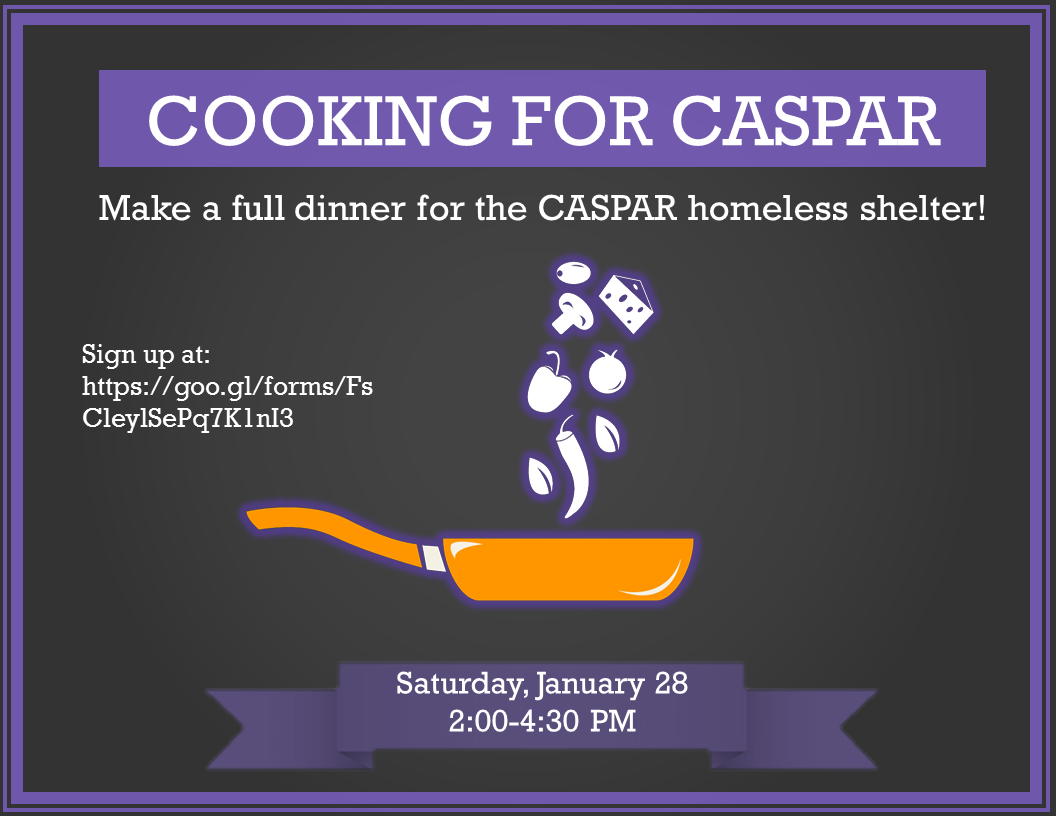 SP Outing: Community Ice Skating @ Kendall
Saturday, January 28, 2017 | 300 Athenaeum Street, Cambridge, Massachusetts 02142 | sp-outing-chair [at] mit.edu
Hey join us for an ice skating outing at Kendal Square!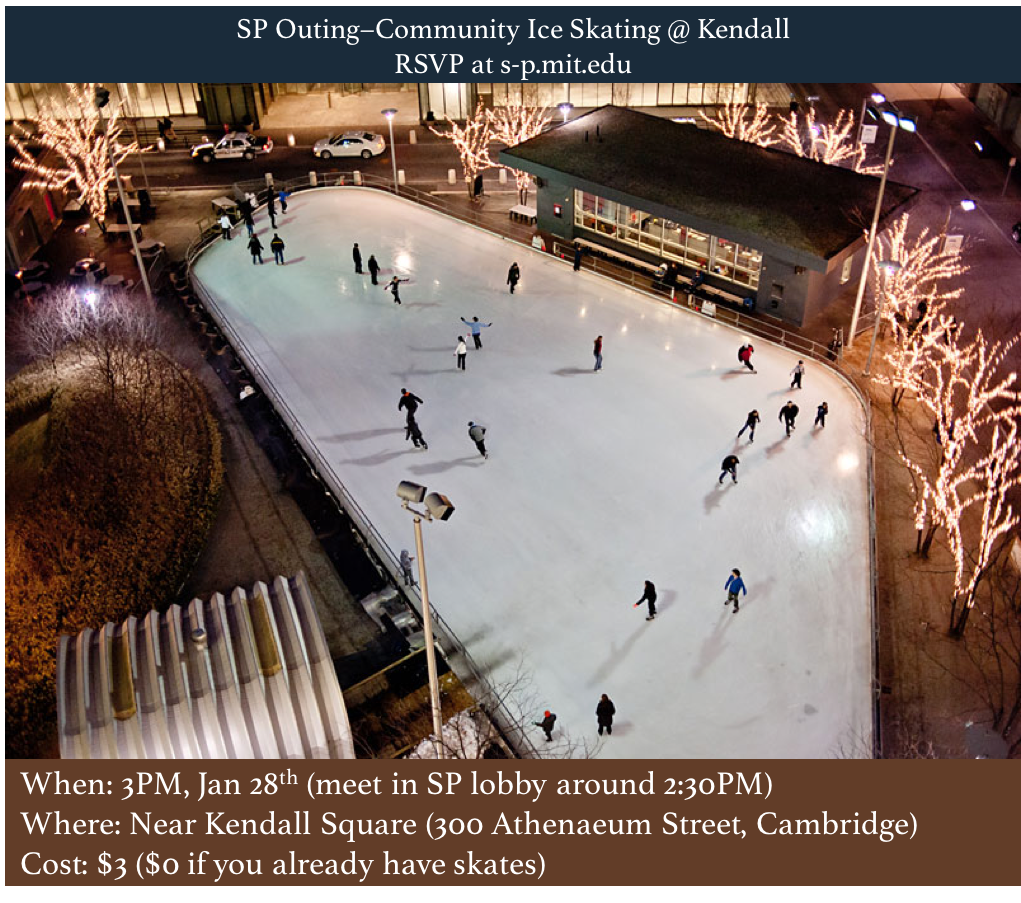 SP January Brunch
Sunday, January 29, 2017 12:00 – 14:00 | Multipurpose Room | sp-brunch-chair [at] mit.edu
Join us for the first brunch of the year before the new term begins! Please bring your own plates and utensils to keep SP green. Prep starts at 8am. Any help is greatly appreciated!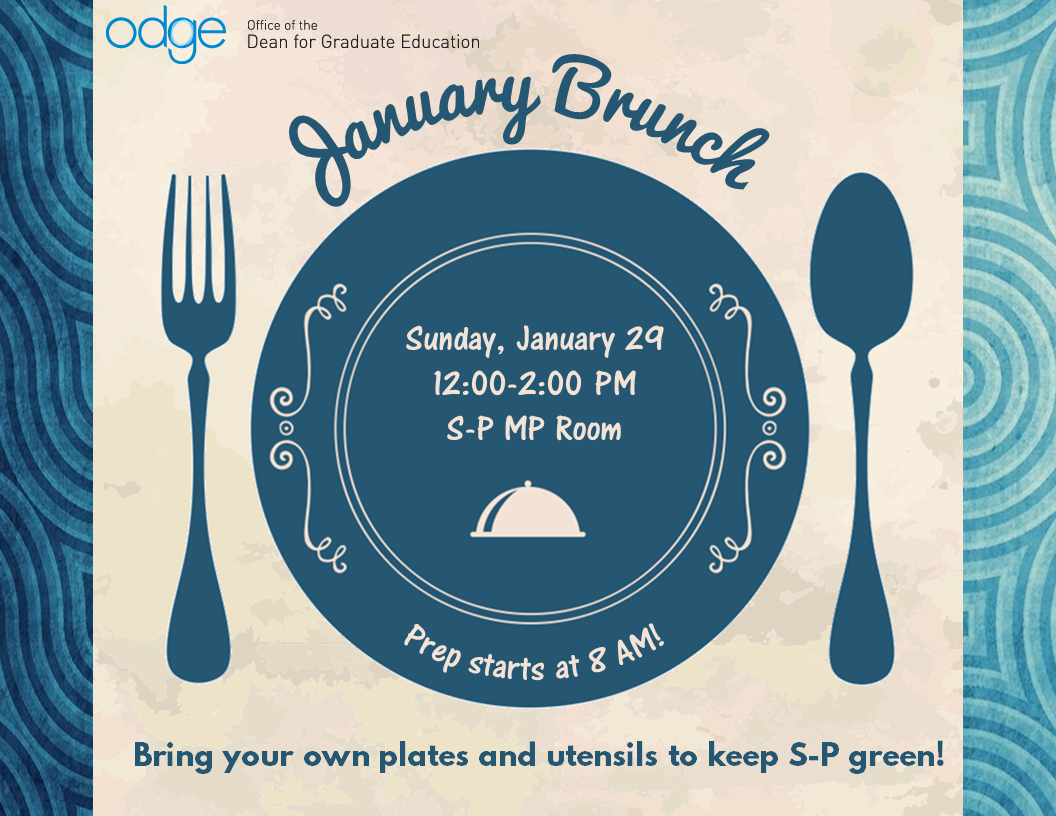 SP-CoSI Graduate Dinner Seminar
Wednesday, February 1, 2017 18:30 – 20:00 | MP Room | gaikwad [at] mit.edu
SP-CoSI Graduate Dinner Seminar series provides MIT students the venue for more scholarly and open interactions with their peers. This series aims to: >Help inspire interdisciplinary collaborations, as students learn about problems in other fields that could be attacked using their own expertise. >Provide a venue to spark new collaborations and interdisciplinary projects. >Increase graduate student exposure to fields outside of their primary area of research. >Give graduate students an opportunity to practice public speaking in a low-pressure environment of peers. >Help graduate students think about presenting their work to non-expert audiences. >Increase students' comfort levels with unfamiliar research topics. Speakers: Aaron Smargon, EECS and Broad Institute Cindy Hsin-Liu Kao, Living Mobile Research Group, MIT Media Lab Randi Williams, Personal Robots Research Group, MIT Media Lab
Short talk: Recycling and energy usage advice
Saturday, February 4, 2017 18:30 – 19:00 | Multipurpose room | sp-environment-chair [at] mit.edu
We will cover the basics of how to recycle and good habits for energy usage. Food from flour will be provided.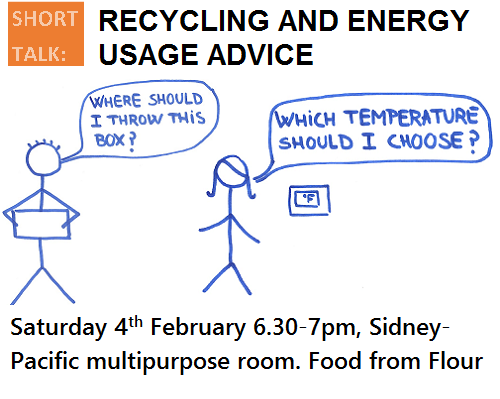 Cabaret SP Outing
Thursday, February 9, 2017 18:15 – 22:00 | Boston Opera House | sp-outing-chair [at] mit.edu
Join us for an SP Broadway outing to go see Cabaret on its national tour! When: Thursday, February 9th Time : Meet in SP Lobby at 6:15 pm Where: Boston Opera House (we will take the T - Red Line to Downtown Crossing) Cost: $23 (subsidized) Tickets are limited so RSVP on the SP website! Please note that this event is currently for SP residents only and that the show contains mature content.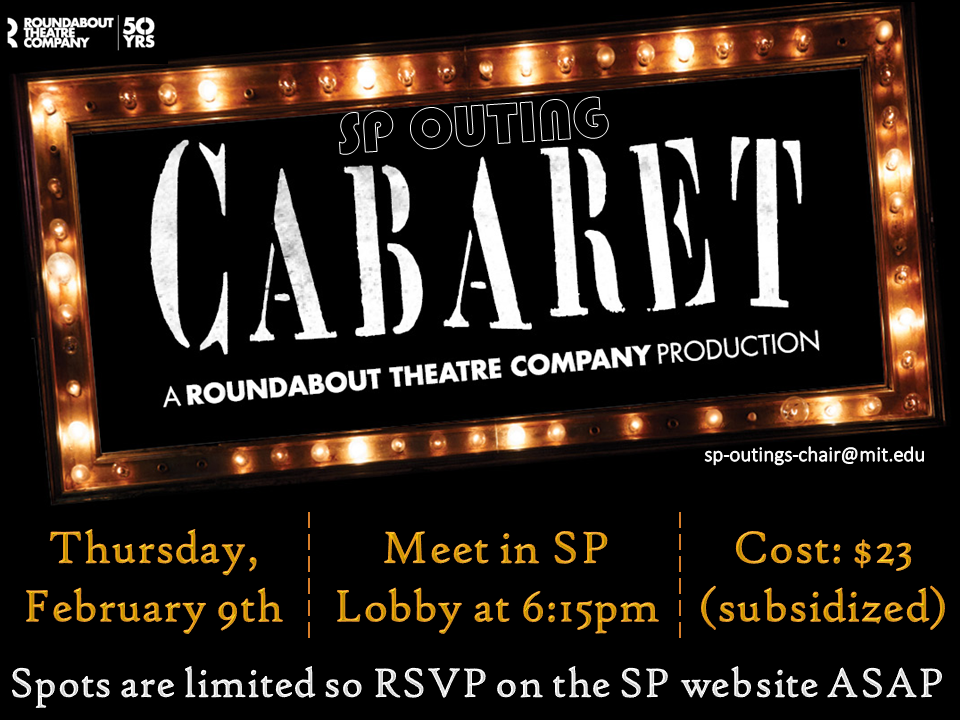 Research Art Night: A Wine & Chocolate Social
Saturday, February 18, 2017 19:00 – 21:00 | MP Room | sp-social-chair [at] mit.edu
At RAN, students can socialize and creatively explain their research in a fun but formal setting—a combo research image/art expo and wine/chocolate night, with prizes for participants, including posters of the winners' favorite art. Phase 1: we need submissions (due 2/4)! Won't need a fancy poster, but sooner's good. Images 40 x 30 max, w/100 word max description. Phase 2: event pub entry form: http://tinyurl.com/RAN17-submit1of2 image upload: http://tinyurl.com/RAN17-submit2of2