MIT Student Sustainability Paid Positions
Saturday, October 4, 2014 23:59 – 23:59 | MIT Office of Sustainability | sp-environment-chair [at] mit.edu
The MIT Office of Sustainability is currently seeking student applicants for four paid Sustainability Research Fellowships for the 2014-2015 academic year. Join a fast-paced office dedicated to innovative thinking that is developing MIT's next generation of campus sustainability programs. For detailed information about each position and to apply, visit: http://sustainability.mit.edu/jobs. Applications must be received by: Friday, September 26, 2014. Send inquiries to ofsjobs@mit.edu.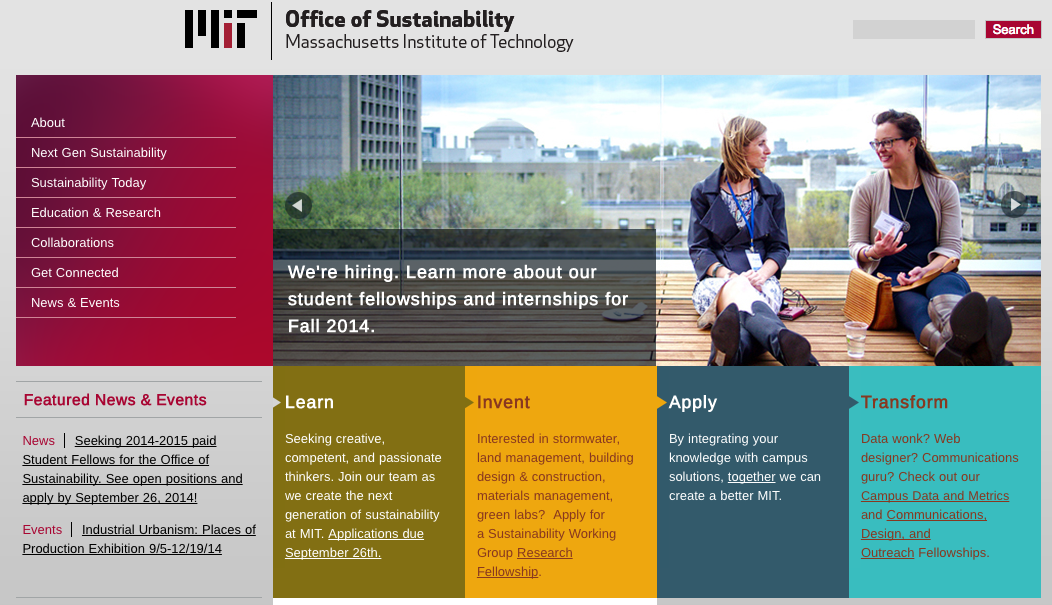 Fall SPICE Sign Up
Sunday, October 5, 2014 23:59 – 23:59 | sp-spice-chair [at] mit.edu
Sign-up form available at: http://tinyurl.com/spice-fall14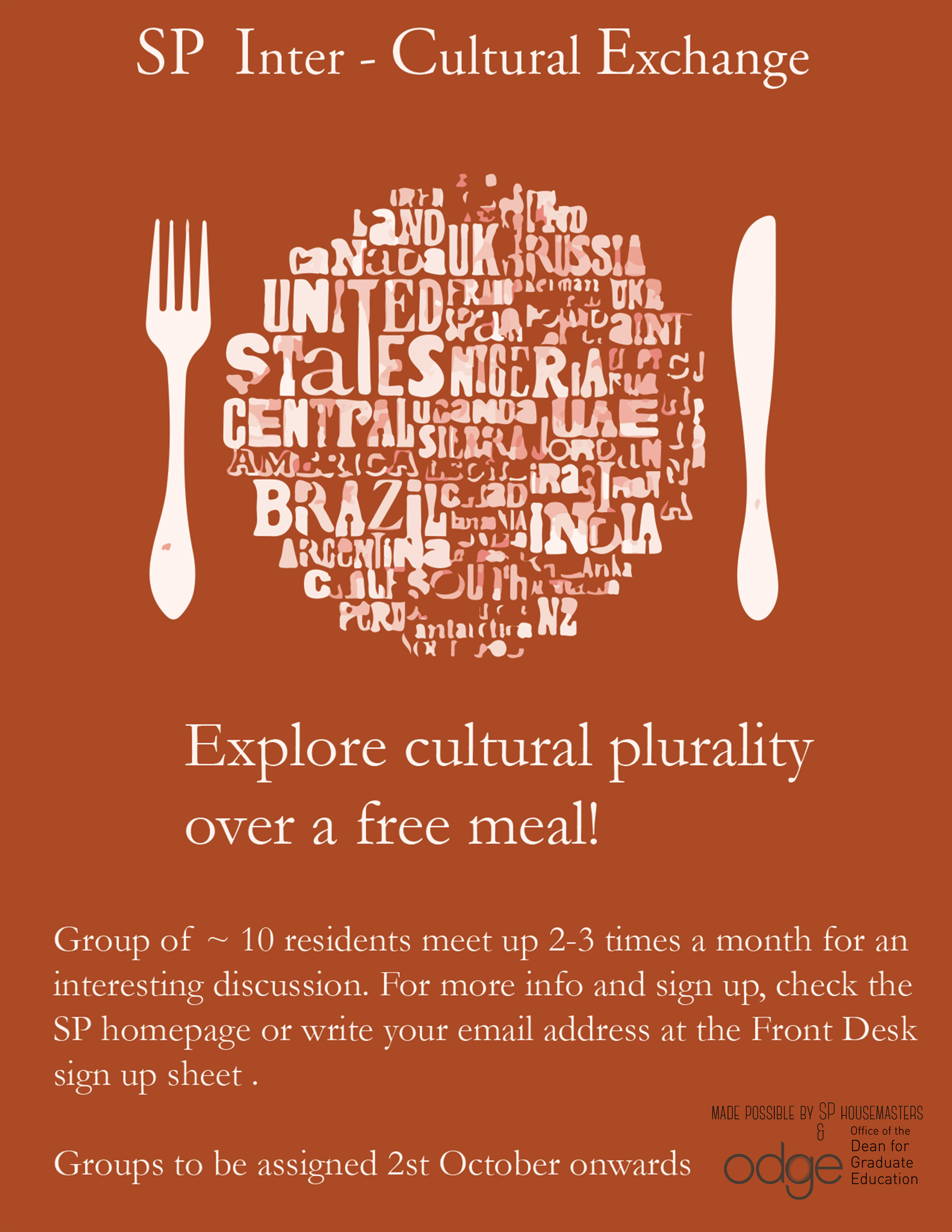 Executive Council Vacancy for Vice President of Residential Life
Tuesday, October 7, 2014 23:59 – 23:59 | sp-trustee [at] mit.edu
Any current resident is eligible to nominate and/or be nominated for the position.
The nominations and election for VP of ResLife are scheduled as follows:
Information session: Sun, Oct 5, 4-6pm, Apt#268
House meeting: Tue, Oct 7, 8pm, Seminar room
Nominations (start after the house meeting):Tue, Oct 7, 9pm - Tue, Oct 14, 12am
Election (special house meeting): Thu, October 16, 8pm, Location TBA

Contact: sp-trustees@mit.edu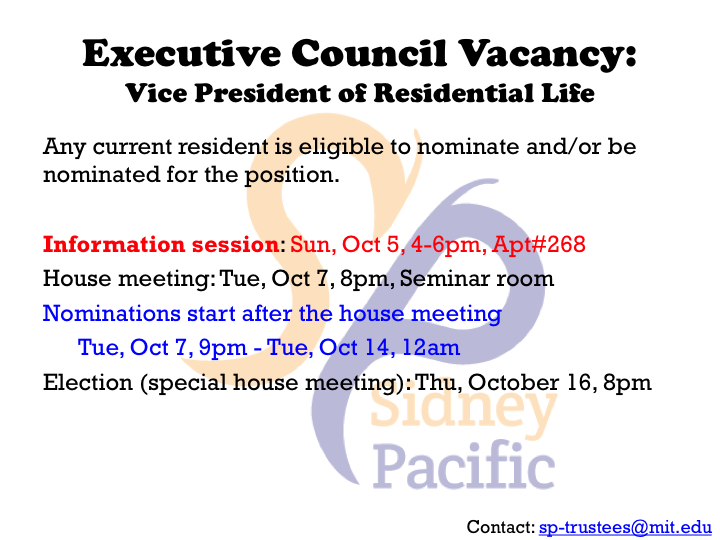 October House Meeting
Tuesday, October 7, 2014 20:00 – 21:00 | SP seminar room | sp-president [at] mit.edu
All residents are welcome to the house meeting! Agenda:
VP of Reslife Update
Dorm security update
Service awards and shout-outs
Upcoming events
Open floor
Dessert
Open Floor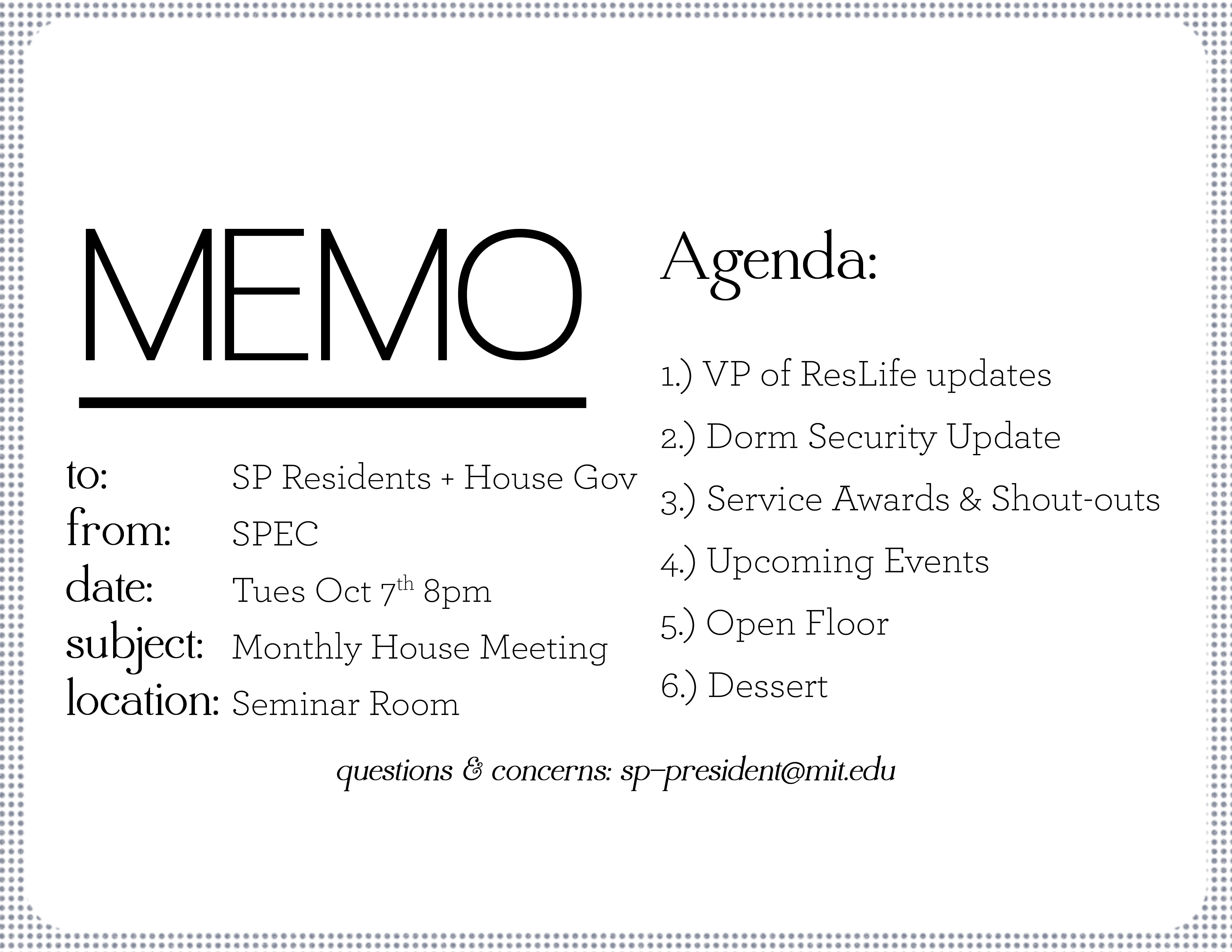 The Lion King: Part 2!
Tuesday, October 7, 2014 18:30 – 23:00 | sp-outing-chair [at] mit.edu
The Lion King, Part 2. Steve will update the poster to have the new date of the second outing.
CoSI Presidential Lecture Series: Professor Susan Solomon
Wednesday, October 8, 2014 18:00 – 19:30 | MP Room | sp-cosi-chair [at] mit.edu
CoSI Presidential Fellows Lecture Series Presents: Professor Susan Solomon A Brief History of How We Learned to Love Environmental Challenges, and Why We Will Again This talk will blend some history of environmental science with Prof. Solomon's personal journey and outlook, including why she came to MIT and her hopes for the new MIT Environmental Solutions Initiative (MIT-ESI) that she is now leading.
MIT Comedy Night at the Thirsty Ear Pub
Tuesday, October 14, 2014 20:00 – 22:00 | Thirsty Ear Pub | teec-comedy@mit.edu [at] mit.edu
- Join us for another MIT Comedy Night, with headliner Ken Reid (Eugene Mirman Comedy Festival, Riot LA Festival).
- Hosted by John Paul Rivera, featuring Sam Johnson, Adam Langlois, Cam MacNeil, Ethan Marsh, and Will Smalley
- Snacks and soda provided. Presented by the Thirsty Ear Executive Committee.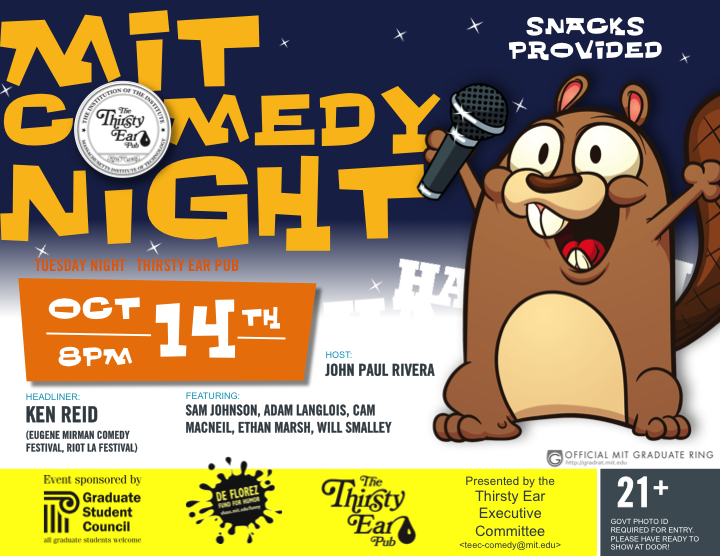 MIT Walk-In Flu Clinic
Thursday, October 16, 2014 10:00 – 16:00 | Stratton Student Center, 2nd Floor | comments-fluinfo [at] mit.edu
Active flu strains are different each year, so even if you got a flu shot last year, you still need to get this year's vaccine. MIT students can get flu shots by coming to a walk-in flu clinic (see schedule below) or by making an appointment. Flu Clinics: Oct 16, Stratton Student Center, 2nd Floor, 10AM–4PM. Oct 22, Walker Memorial Lobby, 10AM–4PM. If you can't make it to a walk-in clinic, schedule an appointment by calling your PCP's office or call MIT Medical's Flu Line at 617-253-4865.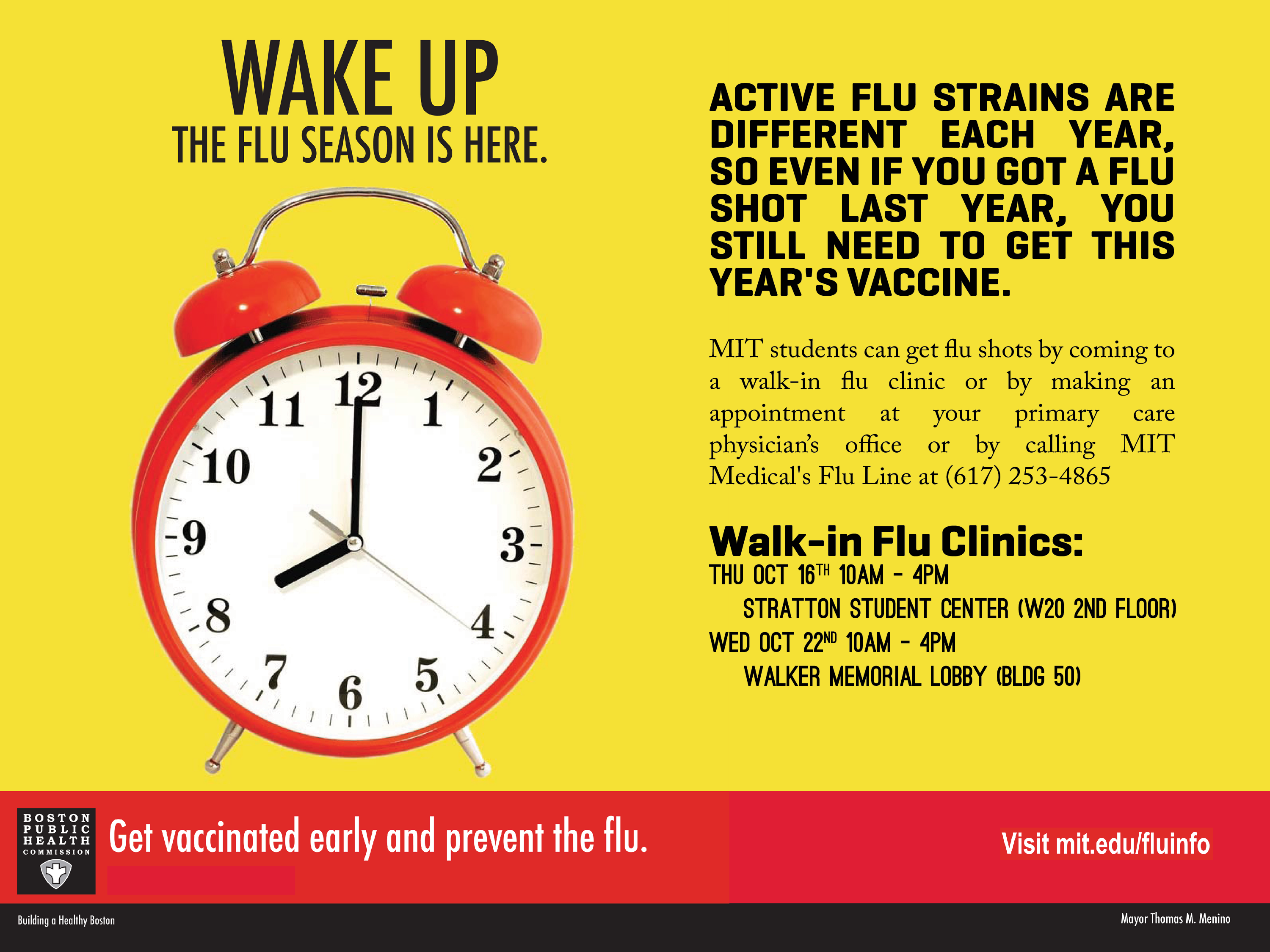 GSC Sustainability Kickoff Meeting
Tuesday, October 21, 2014 23:59 – 23:59 | GSC Office (50-220) | sp-environment-chair [at] mit.edu
Are you interested in the environment and sustainability? Join us at our GSC Sustainability Kickoff meeting of the year! Find out what we have planned for the year, and how you can get involved. Please RSVP: http://signup.mit.edu/sustainabilitykickoff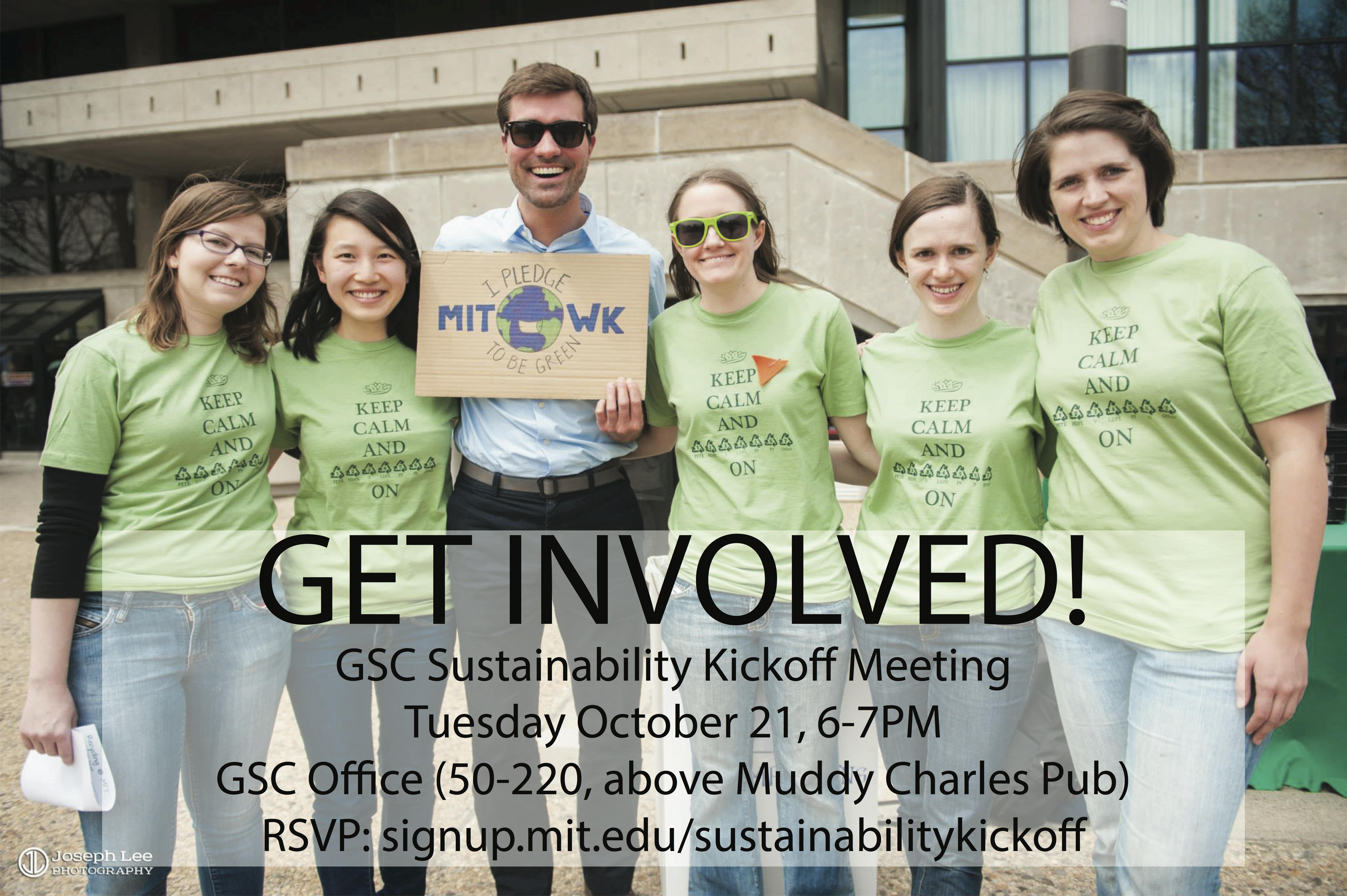 Food for Thought!
Saturday, November 1, 2014 23:59 – 23:59 | sp-newsletter-chair [at] mit.edu
The SP Newsletter Committee looking for creative writing, music composition, photography and art, and any other forms of expression that can be exhibited through the newsletter. If you are interested, please send your articles to the newsletter chair at sp-newsletter-chair@mit.edu. If selected, you will be invited to exclusive free food events where you get to meet others that share your artistic interests!