MIT Personal Certificate Expiration
MIT personal certificates expire on July 31. Renew now at ca.mit.edu!
HVAC Renovation Project
HVAC Construction notices
If you will be travelling in August during the move dates (Aug 15-20), please make sure that your room is packed. Boxes are available from the house manager upon request.
Movers will be provided for current residents on Aug 18 and 20 for assistance in moving.
SP Helpers
Go here to sign up to hear about ways you can help out at SP!
VP of Resources Nominations Open
Nominations are open for VP of Resources! Current residents are eligible to submit nominations and/or be nominated.
Submit nominations to: sp-nominations@mit.edu
Salsa Dance Class + Dancing
Thursday, July 28, 2016 20:30 – 22:00 | Seminar Room | sp-president [at] mit.edu
Free salsa lesson at 8:30 with social dancing after until 10 or later.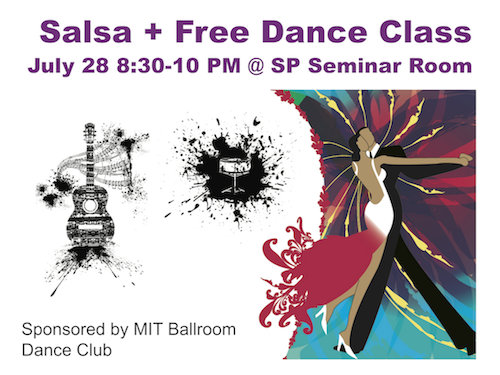 Spectacle Island Outing
Saturday, July 30, 2016 | Spectacle Island | sp-outing-chair [at] mit.edu
Join us as we go to Spectacle Island by ferry! The main activities there will be hiking and swimming so dress accordingly. There are also free ferry shuttles between Spectacle Island and Georges Island, where there is a civil war fort to explore. WHERE: Spectacle Island WHEN: Meet in SP lobby at 9:15am SHARP on Saturday, July 30th. Return time is flexible. COST: $2 for SP residents (subsidized) Spots are limited so RSVP here: http://goo.gl/forms/OuUkWNLxyeRVB2mK2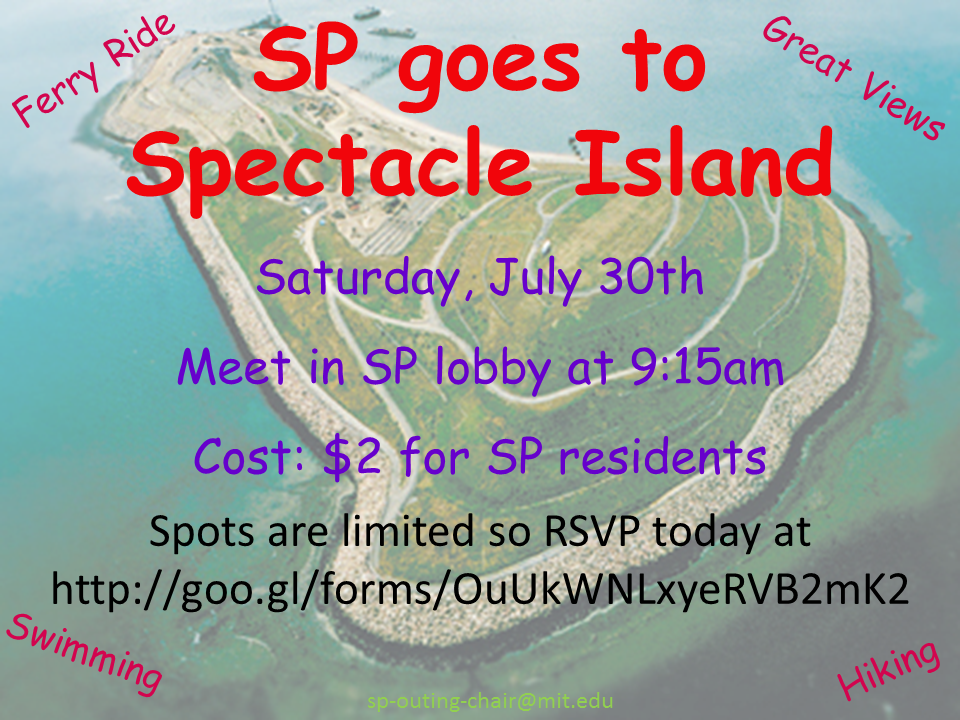 SPeaker Seeking Creative Submissions!
Monday, August 1, 2016 23:59 – 23:59 | sp-newsletter-chair [at] mit.edu
Do you enjoy writing short stories, poetry or prose? Do you enjoy painting, drawing, or photography? Submit to the SidPac Speaker (yes, we're bringing our newsletter back!) Creative Corner to show off your talent and compete for a prize! Submit writing, photographs or scans of artwork to sp-newsletter-chair NO LATER THAN JULY 31st (for the Fall Issue).